download3k.com: Your download source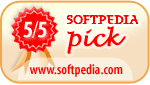 softpedia.com: Free downloads encylopedia

fileaward.com: Best Software Downloads

downloadpipe.com: Downloads and Software Reviews
Hex Workshop v5
Hex Workshop v5 is a major upgrade. All users purchasing Hex Workshop after September 18th, 2007 can used their existing unlocking key to activate Hex Workshop v5. All other users must purchase an upgrade.
Download Now
Order Now
New features
Microsoft Vista Support
Hex Workshop is now supported under Microsoft Vista. While it is not certified, we will support customers and resolved problems found under Microsoft Vista. This version includes:
New MSI-based installer
Update help file format
Digitally signed installer and binaries
Privledge escalation for sector editing and registration
Updates to the right-click document context menu handler
Enhanced Structure Viewer
The Structure Viewer is now more powerful and easier to use. You can open and apply structures from multiple structure libraries, define enum using hex values, add verify statements to validate your data, and lock and unlock structures by right clicking on the structure. Additionally, you can associate document extensions to your structure library, provide friendly names, and use the new "blob" internal data type to highlight data in the document without cluttering the structure viewer.
Increased Usability
More buttons were added to the structure viewer, checksum results, and bookmark windows to make them quicker and easier to use. Hex Workshop also includes menus to report problems, suggest new features, or recommend way to enhance existing features.
Other Changes
"/FILELIST" commandline argument allow you to open a list of files from a text file.
Text spacing is display correcty when using the Windows ANSI character filter.
"DOS Time" rendering is now correct when the hour is greater then 15.
A number of stability problems were fixed when closing a document with structures applied and expanded.
File properties are now display properly for new documents.
Many other stability and performance related changed.